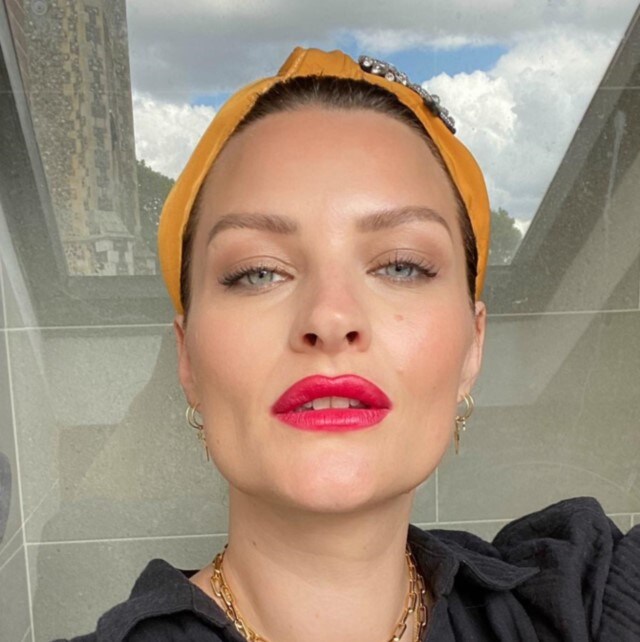 CREATE THE LOOK
STEP 1: Ensure hands are freshly washed – then take Prep & Prime Skin to smooth your base and extend the wear of your foundation.

STEP 2: Apply a wash of Face & Body Foundation to build coverage where needed.

STEP 3: Lightly shape the face using Studio Fix Sculpt & Shape Palette to hug the cheekbones. This can also be swept into the socket line of the eye with the tip of the brush for a super harmonious vibe that effortlessly 'pulls' all of the features together.

STEP 4: Dot & line the eye with Powersurge Eye Kohl, a super blendable formula in a vintage gold shade. Smudge untill it becomes a smooth metallic wash, repeat the same on the lower eye and waterline.

STEP 5: Use MAC Shape & Shade Brow Tint to define the brows in a natural way, first using the powder applicator to create a sheer frame work – then add 'hair' strokes with the pen applicator to fill any gaps.

STEP 6: Complete the eye with a double coat of In Extreme Dimension Mascara to lift curl & define the lashes.

STEP 7: Sweep a light wash of colour onto the cheeks with Glow Play Blush in Blush Please for maximum lift effect.

STEP 8: Line the Lips with Cherry Lip Pencil, creating a crisp full shape. Finally swipe on Sam Chapman's M·A·C Maker Lipstick to complete the look.

STEP 9: Finish with a spritz of Fix + Original to hydrate, refresh and set your makeup.